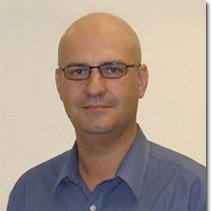 Thank you for visiting my site!
This is Alex Savu, a veteran Information Technology professional with over 25 years' experience in engineering, manufacturing, transportation, oil & gas and retail industries. Experienced working with internationally diverse teams in a matrix organization, where continuous improvement is expected and speed wins. Proven track in recruiting, coaching and mentoring employees including build of performance management programs. Comfortable in the development and delivery of focused presentations to senior leadership teams, business teams, external stakeholders, finance and purchasing teams. Influential in selling new concepts and ideas to stakeholders
Project Management
Planning, Scheduling, Budgeting
Resource Requirements and Acquisition
Vendor Selection and Management
Change Management
Risk and Issues Management
Communication and Conflict Management
Security Management
Business Process Re-Engineering
Strong Agent for Change and Improvement
Tactical and Strategic Planning
Best Practices Implementer/Adopter (ITIL)
Quality Promoter (ISO)
Architecture and Solution Development
Requirements Analysis and Design
Quality Assurance and Control
Vendor Selection (RFI, RFP)
Deployment and Release Management
Architecture and Planning
Development
Internal Control Assessment (CSOX, PCI, PIPEDA)
Team Building and Management
Interviewing and Hiring
Developmental Planning
Mentoring Coaching and Training
Don't Be Shy. Get In Touch.
If you are interested in any of the work we do, send us an inquiry and we will get back to you as soon as we can!